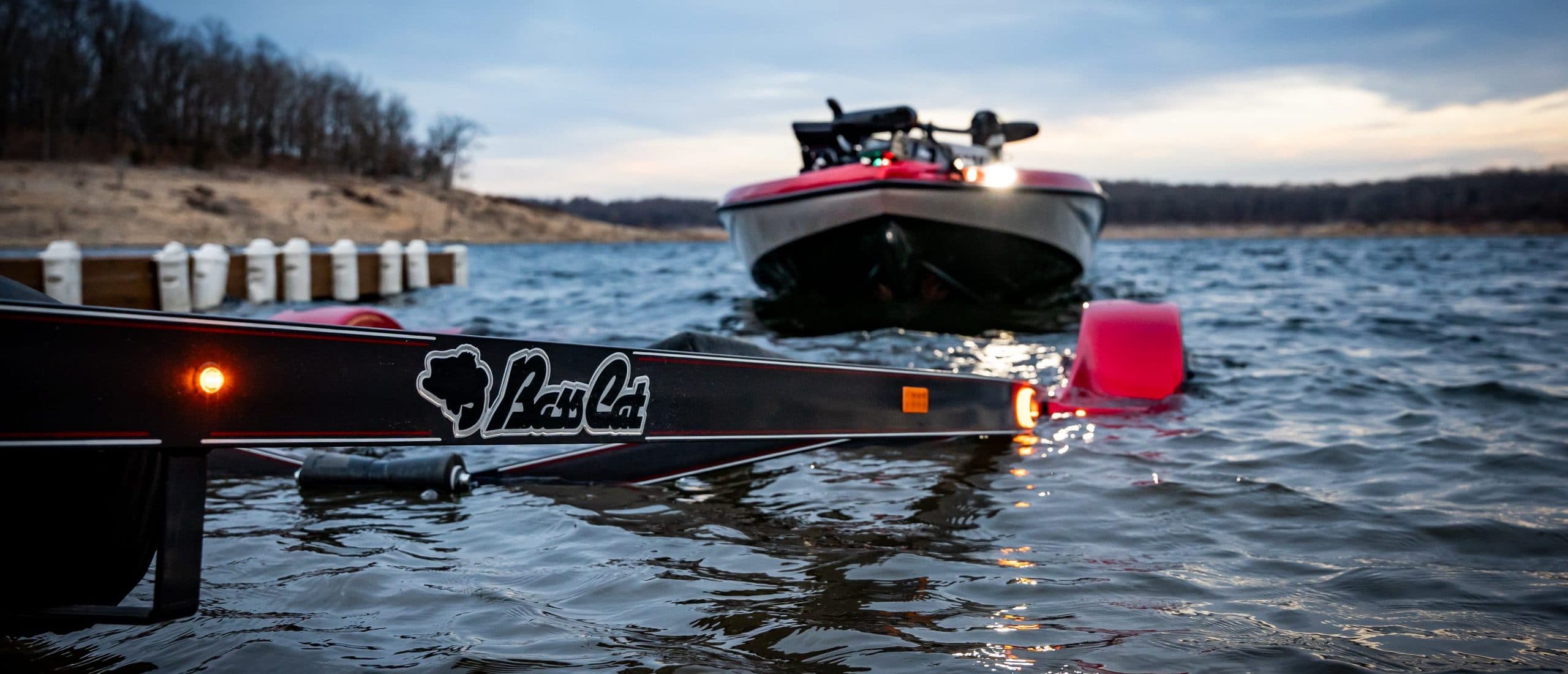 Built For The Miles Ahead
We take our trailers very seriously. Unlike many manufacturers, we build Bass Cat trailers one at a time. Custom fit to the specific hull design of each model. Every cross member and support is jigged, fitted, and welded using U.S. Steel to exact tolerances. Your safety and the investment you have made in your boat are not taken for granted. We demand the highest quality materials and hand craftsmanship for safety and security on the road. It's more than a boat purchase, it's a trailer purchase too!
Bass Cat Custom Boat Covers
Our custom travel covers offer a glove-like fit to protect your investment. Strapless design with dual ratchets secure the cover under the rub rail. Simple, one-person on/off with key abrasion point protection built-in to ensure long term durability.
---
1. Double wall, laser cut swing tongue
2. S-Bend grab post and trailer step
3. Heavy duty winch post design
4. PPG urethane clear coat

5. Double-padded (24oz carpet), cut-to-fit bunks
6. Torqueflex torsion axles
7. IMCO tiedowns
8. Color-matched fiberglass fenders