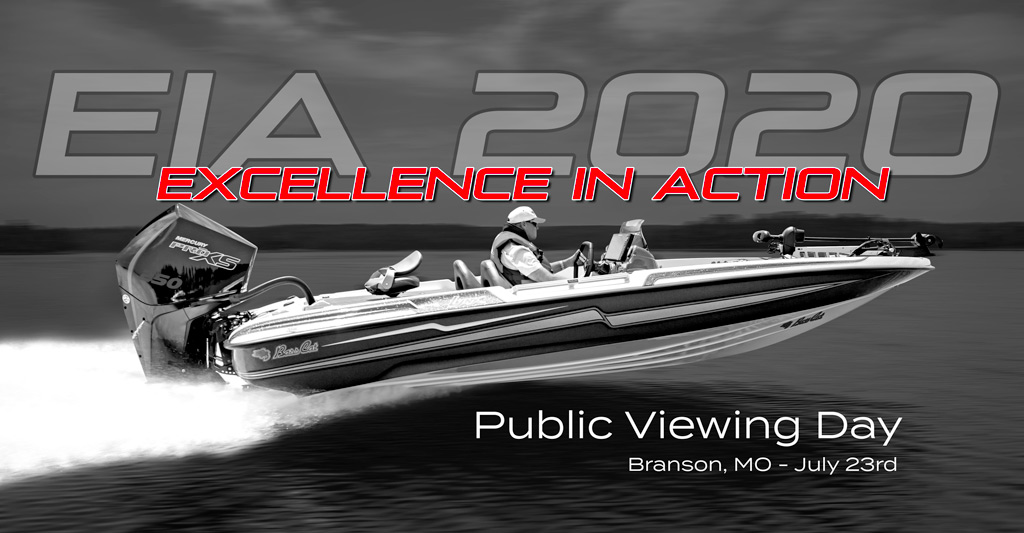 Be the first to see our 2020 Model Year rollout at the annual Bass Cat Dealer Conference!
We will have our fleet on the water, conveniently located at Chateau Marina in Branson, MO. This is your chance to Feel The Rush of our latest offerings here at Bass Cat.
Factory staff will be on hand to assist with the test rides and to answer any questions.
Free Bass Cat hat for all test ride participants that sign up using the form below. We look forward to seeing you there!
Note: At this time we cannot guarantee the Jaguar will be available for test rides. We will update you as we approach our public day.
Where: Chateau Marina (directions to the marina below)
Date: Tuesday, July 23rd
Time: 8:00am – 1:00pm