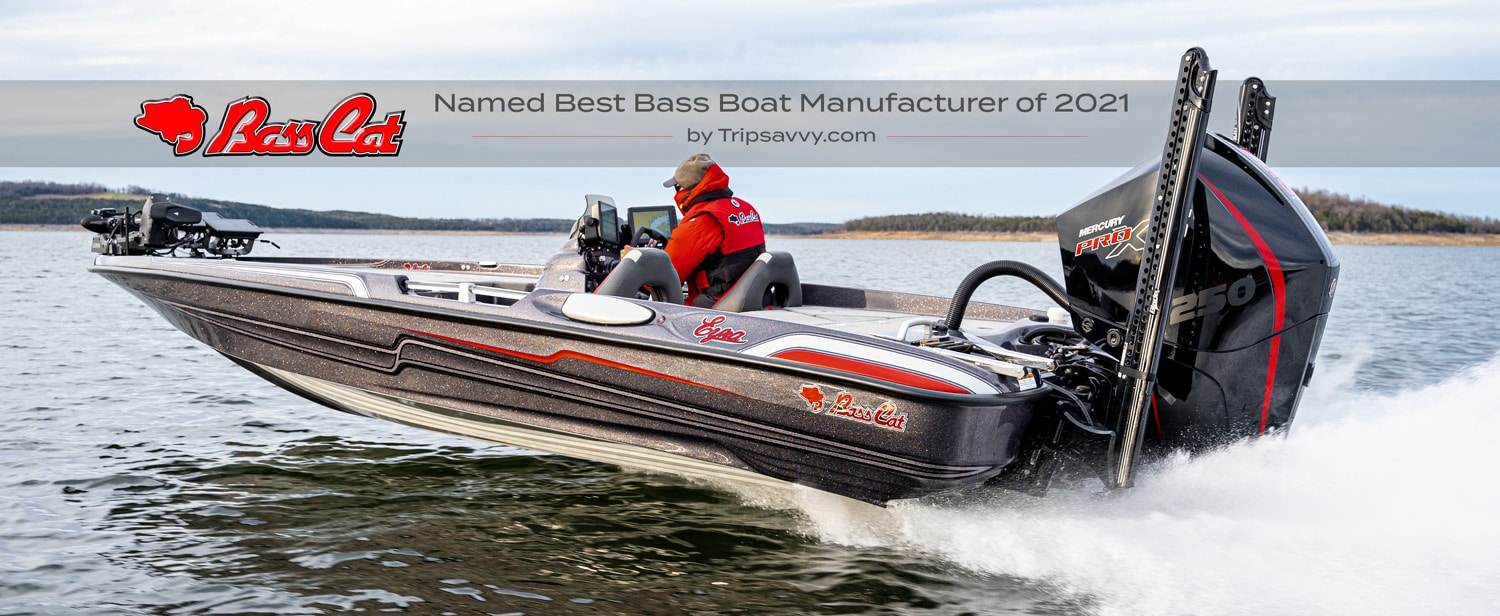 MOUNTAIN HOME, Ark. (April 21st, 2021) Bass Cat was recently named the Best Bass Boat Manufacturer of 2021 by TripSavvy, one of the top travel information sites in the world. Independent research conducted by their editorial team placed Bass Cat on top among eight different boat manufacturer categories.
According to the TripSavvy team, "We chose Bass Cat as our favorite manufacturer for its longevity and stellar reputation. Founded in 1971, it's one of the longest-operating bass boat builders in the world."
Three strengths observed by TripSavvy included:
The smoothest ride in rough water
Innovative vacuum bonded build for exceptional strength
Industry-leading customer service
Bass Cat President, Rick Pierce, is very pleased to receive the nod from this website, "We are humbled to receive this mention. It's a direct reflection of our amazing staff, dealers and customers. We would like to compliment TripSavvy for very obviously doing their homework, and for this recognition."
The full article can be found here.
About Bass Cat: Bass Cat, owned by Correct Craft, manufactures the industry's premier bass fishing boats from its headquarters in Mountain Home, Arkansas. Family operated since its founding in 1971, Bass Cat is the longest continuously operating tournament bass boat company in the United States. For more information visit www.basscat.com.
About Correct Craft: Celebrating 96 years of excellence in the marine industry, Correct Craft is a Florida-based company with global operations. Focused on "Making Life Better," the Correct Craft family includes Nautique, Centurion, Supreme, Bass Cat, Yar-Craft, SeaArk, and Parker boat companies, Pleasurecraft Marine Engine Group, Watershed Innovation and Aktion Parks. For more information please visit www.correctcraft.com.